Cultural Communication. Orientation Day and Timetable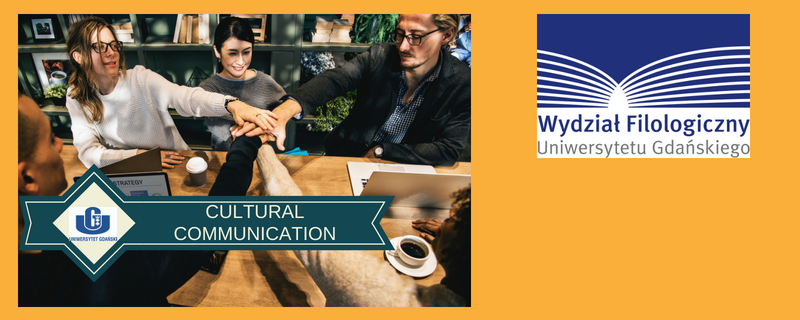 The students of BA and MA programme of Cultural Communication Studies develop language skills in English and learn Polish at the basic level. They attend courses in the field of linguistics, literary studies and cultural studies, classes fostering students' competences in analysing complex phenomena of various cultures and societies, as well as developing project management skills and acquiring knowledge of managing cultural institutions. For this purpose, they learn modern information technologies and acquire the ability to create projects and organise artistic activities in socially and politically diverse cultures.
The department of Cultural Communication has been created to meet the demand of the labour market for high-class specialists, capable of practically applying various techniques of cultural communication and soft competences in managing cultural and artistic institutions on an international scale. Graduates will be skilled in efficient intercultural communication in English. The syllabus includes curriculum content and learning outcomes necessary to acquire knowledge, skills and competences in the field of humanities, and prepares graduates to work in international cultural and art institutions.
---
The orientation day for students of Cultural Communication will take place on 30 September in the building of the Faculty of Modern Languages.
12.00 to 1.00 pm: students will receive their University identity cards in the hall of the Dean's office.

1.00 pm to 3 pm: orientation meeting with the year supervisor, room 362

Classes in the winter semester 2021/22 start on 4 October.
Contact person in the Dean's Office for Cultural Communication students:
Dorota Jach,

room 031

cultural communication
Last modified by: Anna Malcer-Zakrzacka
Created by: Anna Malcer-Zakrzacka
Last modified:
2021, September 30 - 12:15pm
Post date:
2018, November 22 - 1:30pm