Erasmus+ Offer for Incaming Students
The University of Gdansk is the largest educational institution in the Pomerania region. We have eleven faculties with almost thirty-three thousand students, doctoral students and post-graduates, who are taught by one thousand seven hundred academic staff.
The University of Gdansk has actively participated in Erasmus programme since 1998. In the current academic year more than 200 students from the University of Gdansk are taking advantage of the possibility to study abroad, while around 150 students from all over Europe are coming to the University. The number of students and scientific staff coming and going is constantly increasing.
---
Erasmus+. Offer for incoming students. Click here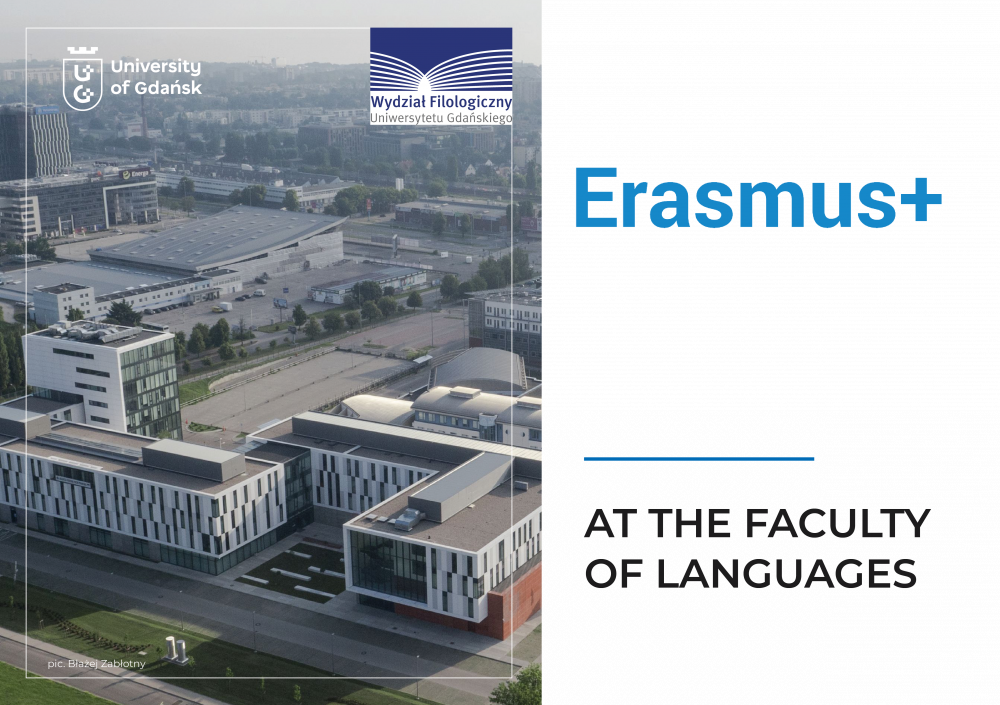 ---
 Faculty of Languages Coordinator, Deputy Dean for International Affairs and Development:
Erasmus Policy Statement 2014-2020
---
Erasmus+ at the Faculty of Languages for incoming students
Institute of Applied Linguistics
---
Institute of Classical and Slavonic Studies
Classical Philology Division
Slavonic and Balkan Studies Division
---
Institute of Cultural Research
Cultural Division
Film and Media Studies Division
---
Institute of English and American Studies
---
Institute of German Philology
---
Institute of Polish Language and Literature
---
Institute of Romance Studies
---
Institute of Russian and Eastern Studies
---
Institute of Scandinavian and Finnish Studies
---
Institute of Logopaedics